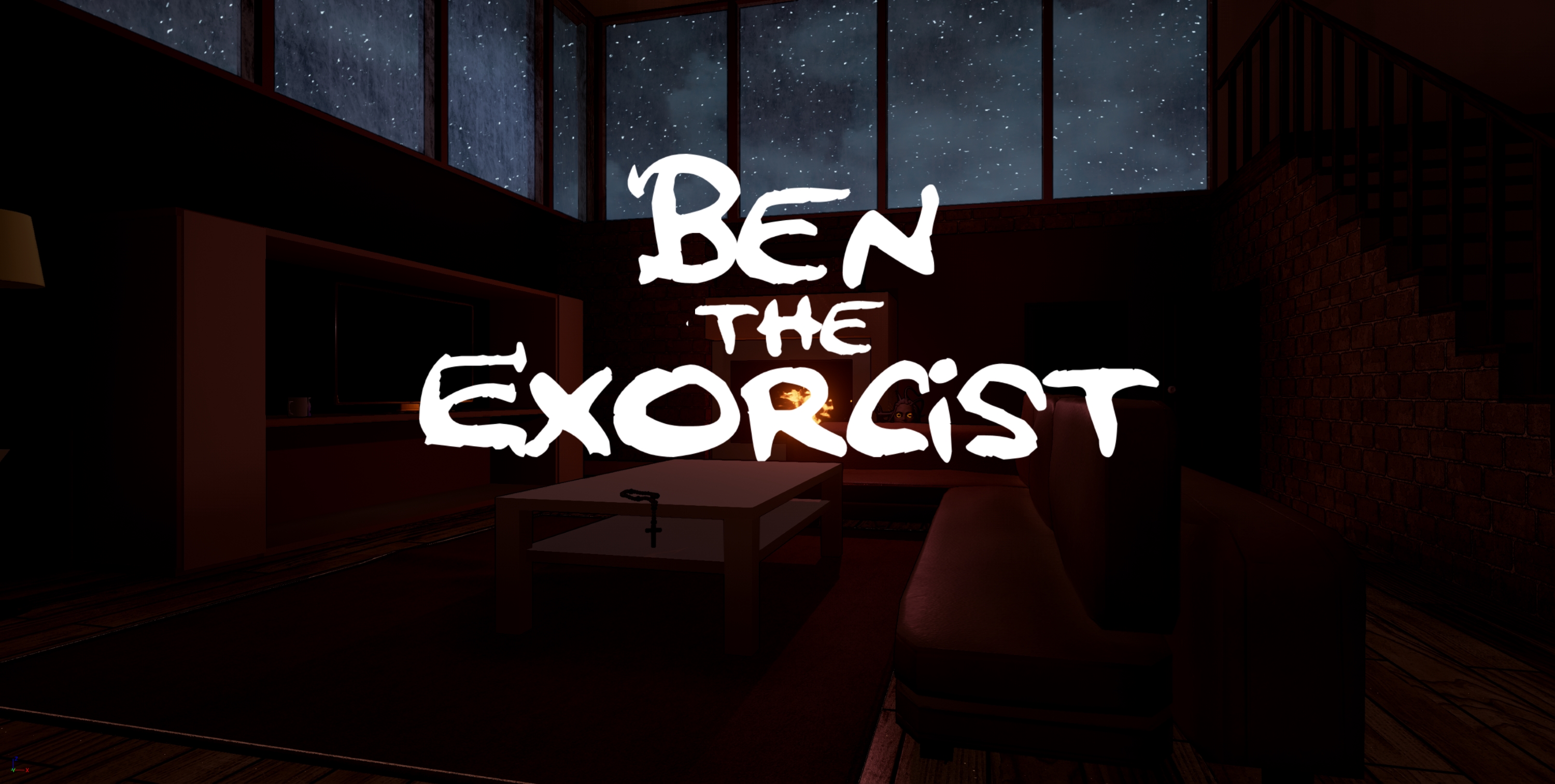 Ben The Exorcist
Summary:
Ben the Exorcist is horror/comedy game from first person perspective.
The task of our titular Hero is to banish annoying ghosts from haunted house of Whiterspoon family so they could finally continue their boring life peacefully.
Story:
You are Ben, an unknown exorcist, who has been summoned to the Witherspoon house because of strange goings on that have frightened the family from their home.
Stepping into the unknown to face ghosts and terrifying creatures, armed with faith, holy water and a UV flashlight, your job as Exorcist is to figure out why the spirits are angry, to seek out the hidden secrets that will finally put their souls rest and allow the Witherspoon family to return to their home.
Are you afraid? Of course you are, but you are Ben the Exorcist.
Key features:
Unique story
Fighting ghosts
Full exorcist arsenal
Big dose of humor
For any additional info you can visit our website: www.bentheexorcist.com
We are also on Steam Greenlight
System Requirements:
Minimal:
OS: Windows 7 64bit
CPU: Intel i5 or AMD FX 8500+ Series
RAM: 4 GB RAM
Video card: 1GB Video RAM
Free Disk Space: 3,2 GB
Recommended:
OS: Windows 7 64bit
CPU: Intel i7 or AMD FX 9500+ Series
RAM: 8 GB RAM
Video card: 4GB Video RAM
Free Disk Space: 3,2 GB
Steam:
We moved to steam: http://store.steampowered.com/...
| | |
| --- | --- |
| Published | Apr 06, 2017 |
| Status | Released |
| Rating | |
| Author | WraithStudio |
| Genre | Adventure |
| Tags | Action-Adventure, Atmospheric, Comedy, Funny, ghosts, halloween, hidden-objects, Horror, Mystery, supernatural |
| Average session | A few hours |
| Languages | English, Polish |
| Inputs | Keyboard, Mouse |
| Links | Steam |
Comments
Log in with your itch.io account to leave a comment.
Very funny game but i was a bit confused sometimes
I want to play but I can't. :(
Sure you can. Just try it here:
I mean for free..... LOL It looks like a fun game to play. But I got no money to pay for it right now..... I be happy with a demo version of it.
Working mirrors and dynamic lighting do the thing.
Will i be able to play it?My specs are:AMD FX8350 , geforce GT730 and 8 gb ram
We tested it on a little lower spec: Intel i5-4300M, Intel HD 4600 and 8Gb RAM. And it worked but only on lowest settings with resulution 800x600, on higher is starts to lose fps. So it should work on yours too - but remember to lower the graphical settings :)
Hello! I had a question. How long is the game?
1,5h-4h. All quest items and placed logically but random, so it takes time to find them all
Hi! Which engine you're used in development? :)